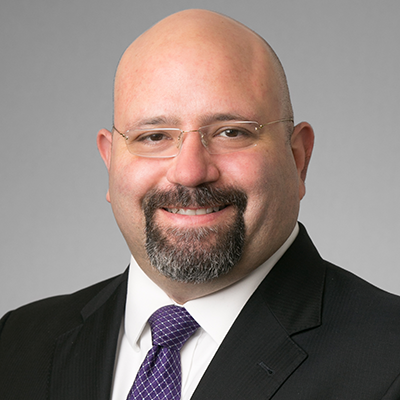 Senior Associate, Hughes Arrell Kinchen LLP
Robert is an experienced litigator who advises clients in a wide variety of matters, particularly commercial litigation, internal investigation, and consumer protection.
Prior to joining Hughes Arrell Kinchen LLP, Robert practiced in both the public and private sectors in both federal and state forums. Robert has first chair trial experience, and was a member of the trial team in the federal multi-district trial of the Deepwater Horizon incident in the Gulf of Mexico. Robert's clients range from large corporations to individuals, and come from industries ranging from energy, financial services, and construction.
Professional Background
Hughes Arrell Kinchen LLP, Attorney, 2018-Present
Eversheds Sutherland (US) LLP, 2011-2017
Office of the Attorney General of Texas, 2008-2011
The Law Offices of John S. Fason, 2007-2008
Education
University of Houston Law Center, JD, 2007
University of Houston, Bachelor of Arts, 2004
Representative Cases
Defended two high-stakes premises liability personal injury cases brought by contractor's employees against client in state district court.
Secured arbitration award in favor of client in breach of contract dispute avoiding millions of dollars in damages.
Represented client against FLSA overtime wage collective action in U.S. federal court, reducing class from over 200 to 16 and obtained settlement for fraction of the amount initially claimed.
Represented carpet manufacturer against construction defect and deceptive trade practices claims in state district court, resulting in a favorable settlement.
Represented and advised financial client in international arbitration over loans and associated security documents against foreign debtor.
Represented and advised foreign security contractor in dispute in U.S. federal court and international arbitration with an oilfield production company that arose overseas.
Advised French company on potential acquisition of English conglomerate on potential US litigation exposure.
Member of the Transocean trial team in the three-month federal multi-district litigation trial related to the Macondo oil spill in the Gulf of Mexico.
Participated in internal investigations of a variety of incidents, including offshore oil spills, facility explosions, pipeline explosions, aircraft accidents, and FCPA violations.
Represented client in responding to and resolving investigation by the Office of the Attorney General of Texas, Consumer Protection Division.
Represented the State of Texas in litigation against a gas station company that was underselling gas to its customers across the State of Texas.
Publications & Presentations
Regulatory enforcement trends regarding SEMS, WCID, and standards of care at the annual EUCI course BSEE Investigations 101.
The legal implications of cybersecurity issues for the Association of Corporate Counsel and for the North American Power Credit Organization.
Current contracting trends and concerns in the oil and gas industry for in-house legal department of client for CLE credit, including indemnity and insurance concerns.
A Sea of Change: The Congressional Review Act and Energy Regulation.
It's Not a Duck! $535 million pipeline verdict reversal portends new era of joint venture conflicts.
Admissions, Accreditations & Memberships
Admitted to State Bar of Texas
Admitted to Southern District of Texas
Admitted to Eastern District of Texas
A. A. White Institute Mediation Certificate
Better Business Bureau Arbitration Certificate
Member, Houston Bar Association
Member, Hispanic Bar Association
Member, Infragard
Member, Advisory Board, Gutierrez Energy Management Institute
Member, Princeton University Alumni Schools Committee
Secretary, Board of Directors, Classical Theatre Company