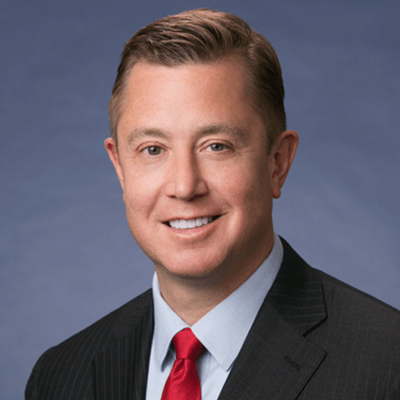 Partner, Hughes Arrell Kinchen LLP
Michael J. Wynne focuses his practice on defending businesses and individuals against federal white-collar criminal and civil fraud allegations and charges; providing a rapid and comprehensive response when it appears charges may be threatened in business, financial, health care, and electoral and alleged bribery matters within the jurisdiction of the FBI, DEA, SEC, IRS, Department of Homeland Security and other state and federal agencies. He represents individuals, corporate representatives, and officers and directors in federal criminal and civil investigations and in response to subpoenas, search warrants, 2703 (d) orders, and requests for information, including demands for computer and data records.
In private practice, Michael handles major federal criminal trials. He also has conducted a number of successful internal corporate investigations and has helped public and private companies to avoid or minimize charges and to contain potential reputational consequences. He handles False Claims Act, RICO, qui tam, Stark Law, Anti-Kickback, trade matters, as well as related civil commercial litigation. He also represents victims of corporate and employee embezzlement and fraud, including health care, technology, and energy companies, assisting them in effectively presenting results of internal investigations to the U.S. Attorney and the FBI. He does a significant amount of work in Mexico and other parts of Latin America and with individuals and governments in the Middle East, including Qatar and Saudi Arabia. He also represents state and federal prisoners in habeas corpus and post-conviction proceedings.
Michael was an Assistant U.S. Attorney in the Southern District of Texas for almost 12 years, but he also handled complex white-collar matters in the Eastern, Western, and Northern Districts of Texas, and in Mississippi, and in Washington, D.C. He won numerous, lengthy white-collar and public-corruption trials involving prosecutions of high-ranking public officials and law firms and business entities. He also handled national and international investigations for the U.S. Department of Justice, as well as civil and criminal appeals, bank fraud, securities fraud, insurance fraud, mortgage fraud, eminent domain, bankruptcy, and asset forfeiture cases.
Michael is an elected Director, serving on the Board of Directors for the State Bar of Texas. He is also Chair of the Criminal Law and Procedure Section of the Houston Bar Association and one of the Vice Chairs of the ABA Health Care Section.
Professional Background
Hughes Arrell Kinchen LLP, Partner, 2015-Present.
McDermott Will & Emery, LLP, Partner, 2013-2015
Assistant U.S. Attorney, Southern District of Texas
Education
Harvard Law School, J.D., 1992
Bucknell University, B.A., magna cum laude, Phi Beta Kappa, with departmental honors, 1989
Courts / Agencies
U.S. Supreme Court
U.S. Court of Appeals for the Fifth Circuit
U.S. District Court for the Eastern District of Texas
Recent Representative Engagements
Managed a large team and served as lead counsel for the former finance minister of the Mexican State of Coahuila in multiple state and federal criminal and civil international money laundering and asset forfeiture investigations and cases.
Represented a major chemical company, a major life insurance company, and a bio-technology company in federal proceedings, enabling all of them to avoid criminal charges.
Represented a former officer of the U.S. Department of Homeland Security, Office of Inspector General in a federal public corruption prosecution.
Representing large health care systems in federal investigations.
Represented a party in connection with a computer hacking investigation involving Major League Baseball.
Representing an international businessman charged with election fraud in a pending federal criminal case is San Diego, California.
Representing international businessmen in multiple federal commercial matters, including the successful settlement of a federal case involving La Cavalia, part of Cirque Du Soleil.
Representing individuals involved in alleged home health care fraud and corporate practice of medicine disputes.