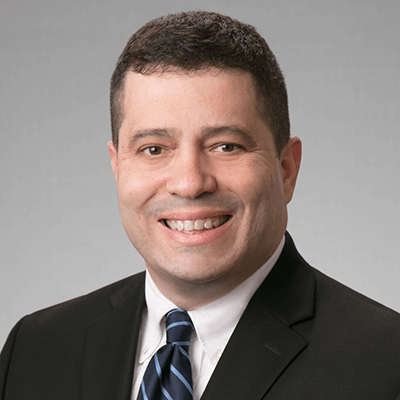 Partner, Hughes Arrell Kinchen LLP
Luis has an active trial practice, with an emphasis in lawsuits involving commercial disputes, personal injury, insurance coverage, construction litigation, premises liability, and first-party insurance claims. Luis has tried over 100 cases to verdict as a first-chair trial lawyer. Luis also has significant experience resolving cases through alternative dispute resolution, including over 300 cases settled through mediation and arbitration.
Before joining the firm, Luis practiced in both large firm and small firm environments and has represented a range of clients including large companies, small businesses and individuals. Over twenty years of trial advocacy have taught Luis that the diligent pursuit of evidence through discovery, preparation, intuition, and a thorough understanding of the issues and law are essential to successful outcomes for his clients. Luis has also developed an expertise in the use of audio-visual presentation software and courtroom technology that is essential to the persuasive presentation of evidence before judges and juries.
Professional Background
Hughes Arrell Kinchen LLP, Partner, 2017-Present
Fabrega Hood, LLP, Partner, 1998-2016
Fulbright & Jaworski, LLP, Associate, 1994-1998
Education
Louisiana State University College of Law, Juris Doctorate, Spring 1994
Louisiana State University, Liberal Arts Bachelor's Degree, Fall 1990
Military
Participated in ground operations during Operation Desert Storm, Persian Gulf, Anti-Tank Assault Team
United States Marine Corps Reserve, Baton Rouge, Louisiana 1986-1992
United States Marine Corps Basic Training and Infantry Training, California, 1986
General Experience
Continuing Education Lecturer, State Farm, Progressive, Farmers Insurance and American Indemnity Group.
Co-Author, Texas Insurance Bad Faith - Arnold Plus Nine.
Co-Author, The Use of Advances: Policy Obligations, Practical Uses and Problems in Fraud Claims.
Co-Author, Computer Program Estimating: A description of How It Works and An Assessment of Its Evidentiary Value.
Co-Author, The Appraisal Clause Comes Under Attack.
Speaker, 2010 Windstorm Texas Symposium - Arbitration, Mediation & Trial Presentation.
Speaker, 2009 Windstorm Texas Symposium - Code Upgrade Issues / Hurricane Ike Claims.
Speaker, Personal Injury Law Conference - Automobile Injury Conference - South Texas College of Law, March, 2002.
Speaker, Tort and Insurance Practice Section; Property Insurance Law Committee Meeting, March 1997.